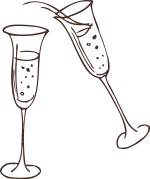 Welcome to Woodland Weddings
Regrettably we are full for 2018 at Lila's Wood (Tring). Please email your interest in our last remaining dates for 2019
Lila's wood offers everything. A secluded glen for your blessing, or humanist ceremony.  Perhaps followed by fizz and canapés. The option of a fully catered wedding breakfast set under the tree canopy, whilst the dappling leaf patterns and sunlight illuminate the canvas of our event tents. Rustic tables benches laid out with your theme in mind.
Beside the event tent sits our dramatic fairytale tree house, dressed with wisteria and festoon lights. From the tree house your wedding band plays whilst your guests schmooze.
To top it off we have a licensed bar made from reclaimed wood, a caravan 'gin' bar, hammocks and Indian Soux tipis in which your guests can unwind. There is even a pond to float candles on, or make a wish. Adjacent to the woodland is a field where guests can play games and children can let off steam.
As night falls the venue comes alive with twinkling fairy lights, uplighted trees, and the crackling of enclosed fire pits. The woodland takes on an entirely new magic.  This can be accompanied by mellow acoustic music or a full wedding band for those night owls. As midnight approaches the guests can retire to a village of bell tents in our camping paddock.
What could be better for the bohemian inspired bride or groom…..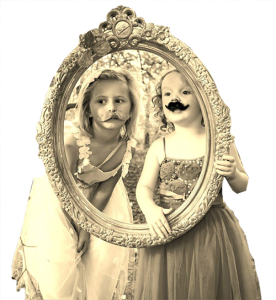 Dear Faye and Sam I just wanted to thank you so much for making Lucy and Adam's wedding such a special celebration. As you could tell from Adam's speech we were very sceptical about the location but I can honestly say that I loved every minute of the day. My main concern was the weather, but through your hard work it was a great success despite the downpours. It really was a good example of the great British spirit as everyone, including the oldies, were completely unfazed by the rain. I must congratulate you both for making Lila's Wood such a success in a very short time. Everything from the food (delicious), decorations, treehouse and friendliness of the staff are superb. At night the woods look quite magical and a very romantic setting for such a special event. Thank you both once again and I wish you every success in the future. With very best wishes Sue Thackery. 11th Sept '16
OUR WONDERFUL WEDDING Hi Faye and Sam We are on our way to Ireland but wanted to say thank you to you both for such a fantastic day. You have both worked so hard to create a really magical place and we have loved watching it develop from when we first came to the woods in September. What an achievement! You must be so proud of yourselves.. It was just the best day for us and our family and friends. Everything was so beatific and I literally cant stop smiling thinking about it all! There are lots of photos on Facebook and elsewhere will send some over when we get back. Hope you've got a bit of downtime after the weekend and you get a rest before the next wedding Thanks again - it really couldn't have been any better. Apart from maybe the singing round the fire! Jane and Cavan xxx July '16
Best Wedding Ever
That was the best wedding reception we've ever been to. Absolutely blown away by the creativity and beauty of the setting.
Sands and Rob Wilkins
What an amazing day. The most magical and unique wedding reception we have ever been to. Such a lot of thoughtful planning and hard work went into creating this fabulous day in a wonderful setting. We have run out of superlatives! Well done Faye, Sam, Maggie at Woodland Weddings and everyone else involved in making this a day to remember forever.
Wishing you all the happiness in the world in your married life together.
John and Anne
July '14
What a truly unique and magical experience. Faye's attention to detail is second to none and her friendly, helpful team all go the extra mile to create a wonderful wedding experience. I attended as a guest and the day was flawless from start to finish, with a fun, relaxed atmosphere. The treehouse stage is a wonderful focal point and Faye can transform any space into something beautiful with her creative nature. A day I will never forget! Emma Smith March '16
Amazing venue, even if it did rain! one of the most beautiful places I have ever seen. It had everything from bars to photo booths, hog roast, live band and dj, woodland swing, fire pit. Very very impressed. Only downside was that it ended at 11pm, but I guess there have to be rules and everything has to end at some point. Well done in creating something so unique and incredible! Sarah Campbell Sept '16
We attended a wedding in Lila's Wood, organised by Woodland Weddings Ltd, and were blown away by the attention to detail and hard work that had gone into making this a truly memorable experience. The atmosphere created by Faye and her team in this pretty woodland setting couldn't be faulted. Everything was perfect - from the wonderful teepees, which were beautifully decorated, to the delicious food, great music and little personal touches which were everywhere we looked. When darkness fell, the atmosphere became even more magical, with all the twinkling lights and candles. I know that anyone choosing Woodland Weddings Ltd to organise their special day will not be disappointed. John Cutler August '15