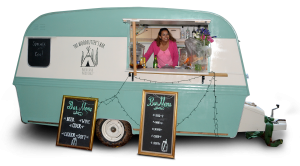 The original concept for Lila's Wood was conceived when Faye and Sam Messenger struggled to find a wedding venue that rivaled the photos they had been seduced by on pinterest. Never ones to be beaten, they created their own wedding venue in the woods on which Sam had played as a boy. Now called  'Lila's wood', Woodland Weddings was born.
"We wanted to create a venue as oppose to merely a 'dry hire' woodland space. Somewhere brides and grooms could indulge their creative, fantastical personalities and focus on the details. So may DIY weddings become logistically painful and couples can get bogged down in the stress and tedium of hiring toilets, generators, staff, and water bowsers. (The list goes on.) We wanted to build somewhere they could enjoy titivating. We also wanted to create a space that can change week on week to produce truly unique weddings."
Faye and Sam have a network of suppliers around the home counties. Together they aim to source services locally, thus creating low impact sustainable weddings, and supporting a thriving rural economy. They are personally managing their woodland at the farm in order to offset any ecological impact caused by events.
Woodland Weddings Ltd has thrived and they are now looking to open a second site in Buckinghamshire, which no doubt will be named after another member of the family. 'Neville's Wood' has a nice ring to it…..this is the name of their beloved elderly Lurcher dog who is a common sight at weddings and is quickly becoming one of the most photographed dog on the net!