woodland shoot 1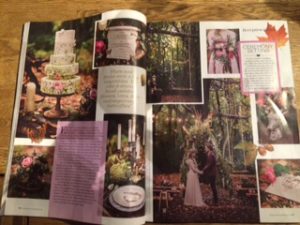 It's almost a whole year since I have devised a blog post. And what a year it's been. A full season of weddings, (a full season of happy couples), charity days, forest schools, not to mention exhausting bureaucratic procedure. I was ready to hibernate by October….
Today however is such a monumental day that I felt the need to return to the blog. Drum role please….We have been given a 4 page feature in March/April addition of 'You and Your Wedding' Magazine; a nationwide title!
Back in in February 2016 I wrote about the website Boho Weddings who had picked up our Midsummer Night's Dream Shoot, and today it has been printed in the flesh by 'You and Your Wedding.'
Those eagle eyed persons among you may notice that I am in fact posing as the bride in this shoot. The model was unfortunately taken ill and as such I stepped (squeezed) into the brief! Fortunately my husband Sam finds my 'second wedding' hilarious and immediately went out to purchase the publication, and show everybody in his local pub. The conditions on the day were not ideal and as such I need to give a huge shout out to the talented suppliers listed below. These are my top pics for wedding suppliers.  What troopers!
You can see the full shoot at:
Or buy a copy of You and Your Weddings Magazine.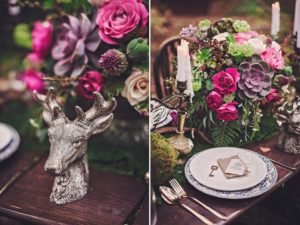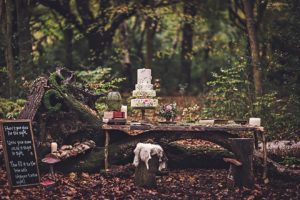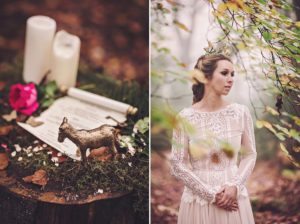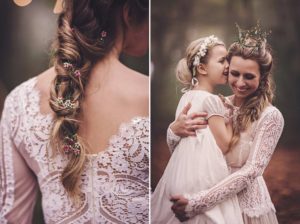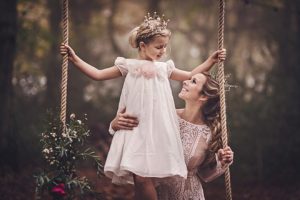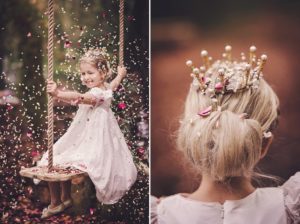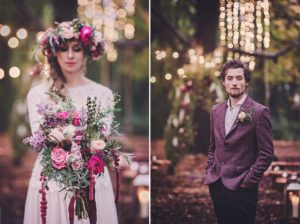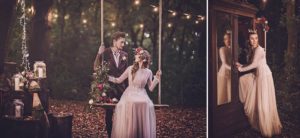 In the week leading up to the shoot the weather had been such that we contemplated delaying it but as everyone involved had put so much effort into the event we decided to go ahead. Needless to say the weather did not break and our Mid Summer Night's Dream shoot took on a new theme. It was later more aptly named, 'Mid Autumn Night's Dream'.
The effect of the weather has given Mathew Bishop's images a gothic vibe that we never set out to achieve, but I absolutely love this style. I hope the exposure will inspire those edgy brides out there! It also contains our first video material courtesy of Hazel at Heartfelt Productions.
<iframe src="https://player.vimeo.com/video/155096119″ width="500″ height="281″ frameborder="0″ webkitallowfullscreen mozallowfullscreen allowfullscreen></iframe>
full shoot at: www.boho-weddings.com/
Some of these great suppliers included
Mathew Bishop of Mathew Bishop Photography mbishopphotography.co.uk/Galleries
Hazel of Heartfelt productions (videography) heartfeltproductions.co.uk
Ela of Aksoy of Bo-chic weddings and events bo-chic.com
Joules Wrigley of willow and Thyme (flowers) willowandthyme.co.uk/
Nevie-pie Cakes neviepiecakes.com/weddings-2/
Goose and Berry (catering) gooseandberry.co.uk/
Chantel Mallet of (bridal crowns) 18thcenturycorsets.com/
Little Bevan (bridesmaid dresses) littlebevan.co.uk/
Big Day Designs (wedding stationary) bigdaydesigns.co.uk/
Katya Katya Shehurina (wedding dress) shehurina.com/bridal/
Laura Carroll of LC Make Up and Hair lcmakeupandhair.co.uk/
Emma Martin (hair styling) Emmaellemartin@gmail.com
Shropshire petals (confetti) shropshirepetals.com/