Jane and Cavan's Family Affair Wonderful Woodland Wedding by Lucy Noble
The sun is shining, our woodland bulbs are popping up their heads, and Spring is in the air. This must be why everybody is thinking about outdoor weddings. For today we have again been featured on Boho-weddings.com. (Our second piece of national publicity this week!!)
And what a wedding this was, captured candidly and autobiographically by Lucy Noble Photography . She has a new website that you should really check out: http://www.lucynoble.com/.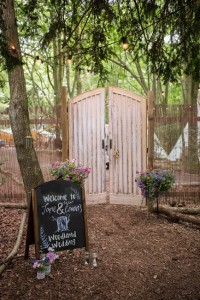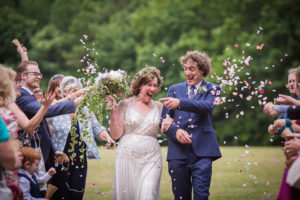 Jane and Cavan's Family Affair Wonderful Woodland Wedding was one of our favourite's this year.  Jane and Cavan are almost neighbours and were a part of the organic process that brought Lila's Wood to fruition. Jane was orginally a customer of mine in another business that we run and her daughter Charlotte had worked with me. We have photos of these two love birds on our swing at our open day, they popped up to Lila's Wood (Twice), the  day and the night before our first commercial wedding. And, they really supported us in our dream of making Lila's Wood a unique space for local people to share.
The details of this wedding were an inspiration to all brides. Not least because with their blended family of 7 adult children all lent a hand. Their daughter Shanon not only made the three tier wedding cake but also expertly made biscuits as favours for their guests. "She had always loved baking and cooked for friends and colleagues but has had so many compliments after the wedding that she has started her own business making cakes. This picture doesn't quite do justice to the hand painted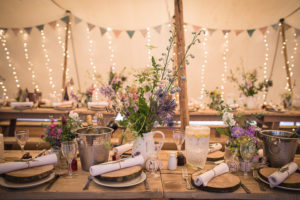 floral biscuits."
Florals played a huge part in the look of the day. These fantastic pastel blooms captured below were home grown by Jane, and expertly arranged by the family and friends. They included Lupins, Delphiniums, Larkspur, Scabiosa, Cornflowers, Lavender, Sweet Williams, Thistles, Eucalyptus, Snapdragons, Nigella and Sweet Peas. What's more the family adorned the woodland with reams and reams of ditsy print bunting and padded heart strings, also in accompanying muted pastel shades.
In the lead up to the wedding Sam, who is the practical brains of our 'outfit' almost had a nervous breakdown when I announced that I had agreed for him to hand carve the place settings. I hadn't quite allowed for the fact that the guests names would have surnames accompanying them, that they would be predominantly Irish in origin (or completely individual names making them tricky to spell), and at times the names were even double barrelled. We are so pleased that Sam gets a mention on the blog for his hard work and that Jane and Cavan have enjoyed seeing "all the different ways" their "friends and family are using them to decorate their homes"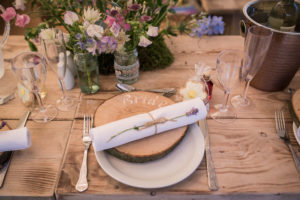 Lisa Roberts Catering: lisarobertscatering.co.uk put on an upmarket fish BBQ which was brought to the tables on wooden boards. They also provided a much recommended Paella on huge pans in the evening. This was a wonderful spectacle. It is so great to work with caterers who have an
understanding of the remits of working in an outdoor  setting. We highly recommend them to anyone looking for anything other than the BBQ banquets that we provide.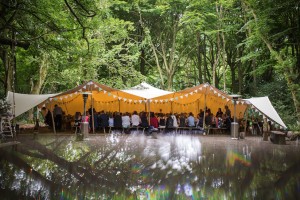 Our next supplier shout out must go to Sharon at the photo booth trailer company. http://www.photoboothtrailercompany.com/Sharon is a firm friend of ours. Her sunny disposition really makes a difference to the happiness of her clients in the planning process. On the day clients always remark at the warmth and sense of fun that seems to shine out of her. Not to mention the wacky props and décor in the photo booth/karaoke booth. The Photo Booth Trailer Company currently have a promotion running for bookings at Woodland Weddings.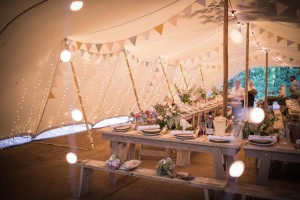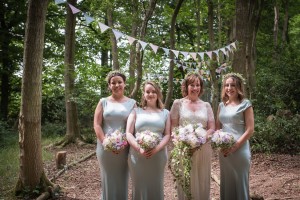 As evening fell, the Fabulation's took the stage http://thefabulations.com/
Their soulful music really brought the guests onto the dancefloor. As these wonderful images illustrate. At 10:45 the guests retired to hay bales that we had intrinsically placed around the fire pits and the evening was concluded by sparklers, marshmallows and rapturous singing 'around the camp fire', lead by the Groom! What a wonderful wedding, what a wonderful family.